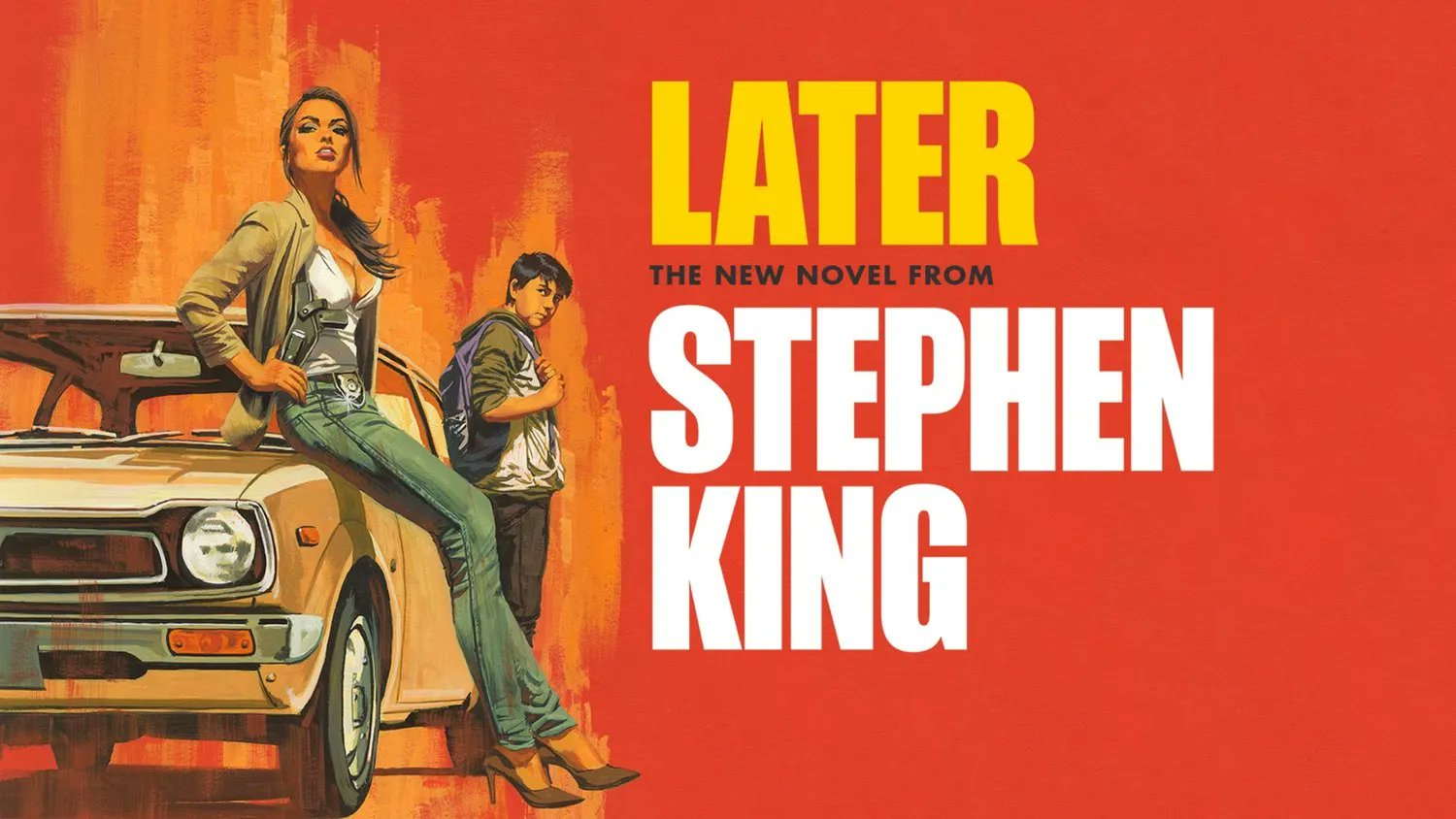 Blumhouse Television is developing a Stephen King's Later limited series
Stephen King's projects hail from Blumhouse, and the supernatural crime novel Later will soon be made into a limited series.
Stephen King will always be synonymous with the horror genre, but he was more than just a creator of otherworldly monsters, ghost stories and gruesome death, and now his recent novel Hard Case Crime, Later, is being adapted as a limited series from Blumhouse Television. King is no stranger to TV adaptations, and recently he's had big success with The Outsider, Castle Rock and Chapelwait. Blumhouse is already dipping its fingers into the King pie with upcoming film adaptations such as Fire starter and Christina just two of the titles in production based on the work of the legendary author.
King has been prolific in his writing over the past decade, returning to old ground with late sequels such as Doctor Sleepthe follow-up of the brilliantas well as the publication of new stories such as sleeping beauties and The Institute, with her latest novel, Fairy Tale, due out in September. However, in March 2021, King released Laterhis third crime novel after The Colorado Kid and joyland. Although published by Titan Books under the Hard Case Crime imprint, the story involves supernatural elements with a main character who can talk to the dead. The full synopsis reads as follows:
"The son of a struggling single mother, Jamie Conklin just wants an ordinary childhood. But Jamie is no ordinary child. Born with a supernatural ability that his mother asks him to keep secret, Jamie can see what no one other can see and learn what no one else can learn.But the cost of using this ability is more than Jamie can imagine – as he discovers when an NYPD detective drags him into the pursuit of a killer who threatened to strike from beyond the grave.
"Later, Stephen King is at his best, a terrifying and touching story about lost innocence and the trials that test our sense of right and wrong. With echoes of King's classic novel It, Later is a powerful exploration, haunting and unforgettable of what it takes to resist the evil in every face it wears.
Stephen King adaptations are more popular than ever, and many are worth the wait.
For many years, some Stephen King television and film adaptations suffered from a lack of budget and technology, with many films like Change of cemetery, Cat's Eye and Sleepwalkers be pleasant enough but still fall short of the images King might create on the page with his words. Despite this, there were plenty of hits based on the author's work that managed to land fair with critics and fans, such as Pet sematary, Carrie and Salem Bundleas well as the horror-based non The Shawshank Redemption and The green Line.
Recently, King's adaptations have seen as much revival as his novels, with much of his work heading to the small and big screen in the years to come. While there are plenty of straight horrors adapted, or in many cases remade, Later just might join that exclusive club of non-horrifying King offerings that seem to translate so well to the screen. There is currently no information on when we can expect to see Later make it to the screen, but it will probably be next year at the earliest.
Stephen King's The Dead Zone is on Jason Blum's reboot wishlist
Jason Blum's company is already producing remakes of Christine and Firestarter, but which Stephen King story would he most like to adapt?
Read more
About the Author