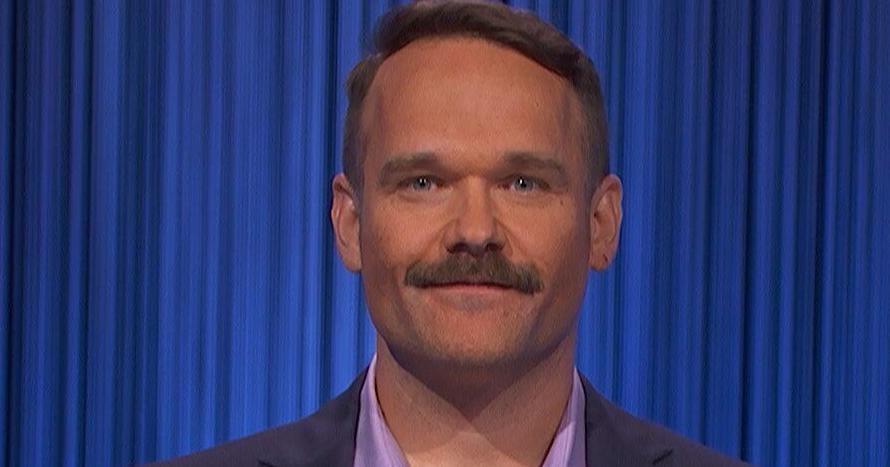 East Bend champion Jeopardy OK with the end of his run | Television
Tim Clodfelter newspaper special

Lawrence Long's brief reign as "Jeopardy!" champion has ended.
Long, an East Bend resident, came in third on Thursday night's episode of the long-running game show, losing to Nick Heise of Madison, Wisconsin, and Kelsey Davison of Seattle, Washington.
All three contestants received the Final Jeopardy question, about Mother Teresa, correct. Long wagered all $8,600 he had on the board before Final Jeopardy, but since the other players also answered the question correctly, he came in third.
Long said he didn't mind the end of his run.
"I welcome a return to semi-normalcy," Long said. "Fame is definitely not something I would pursue."
And he achieved some fame, both for his self-proclaimed career as "stay-at-home uncle" to his 11-year-old niece, which charmed many onlookers, and for his dapper mustache and wardrobe choices.
Introducing him in Thursday's episode, host Mayim Bialik listed some of the stories he told: "A conch enthusiast, nursing student and 2am scavenger of loose dinghies in the Gulf Stream . He is a most interesting man. He doesn't always find the Daily Doubles, but when he does, he prefers to go all-in.