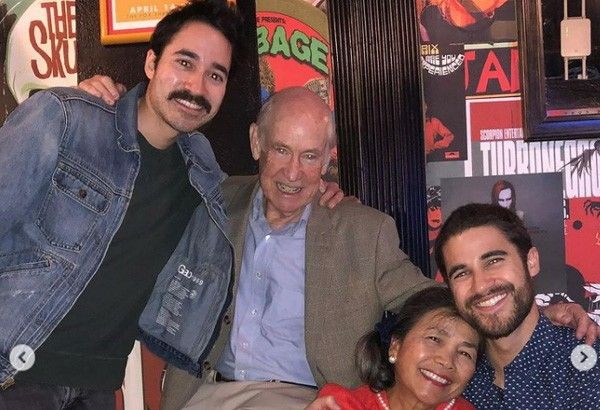 Fil-Am actor Darren Criss pays tribute to his late brother
MANILA, Philippines — Filipino-American actor Darren Criss has paid a moving tribute to his recently deceased older brother Charles.
On his Instagram account, Darren posted a photo of his brother Charles.
"It breaks my heart beyond measure to say that my beloved brother Charles has left us," Darren wrote in the statement.
"Obviously it is a colossal shock. His loss leaves a debilitating fracture in the lives of his mother, his brother, his three young children and their respective mothers," he added.
Darren also explained that his brother has been struggling for the past few years.
"The past few years have been increasingly difficult for Chuck as he struggled to find stability during an unfortunate difficult time in his life. is crushing to say now that Chuck was clearly suffering from a severe depression that had been building up inside him for some time," he said.
"A depression that was only made worse by a lifelong struggle he had to express his feelings – a dangerous combination only surpassed by his all-too-incredible ability to hide it. Not just from around the world, but more tragically, from the people who were closest to him," he added.
The "Glee" star described Chuck as "vibrant, special, worldly, hilarious, insightful, gifted, smart, celebrated and adored."
"He was a good man with a good heart who brought so much laughter, music and joy to the world. And for those who were lucky enough to be part of those wonderful times, it's wonderful to know that those memories are abundant, eternal and can never be taken away," he said.
Darren Criss made his breakthrough playing gay college student Blaine Anderson on the hit music series "Glee." He also won the Golden Globe for his performance in "The Assassination of Gianni Versace: American Crime Story" when he played Andrew Cunanan on the show.
RELATED: Actor Darren Criss dedicates his victory to his Filipina mother in Cebu