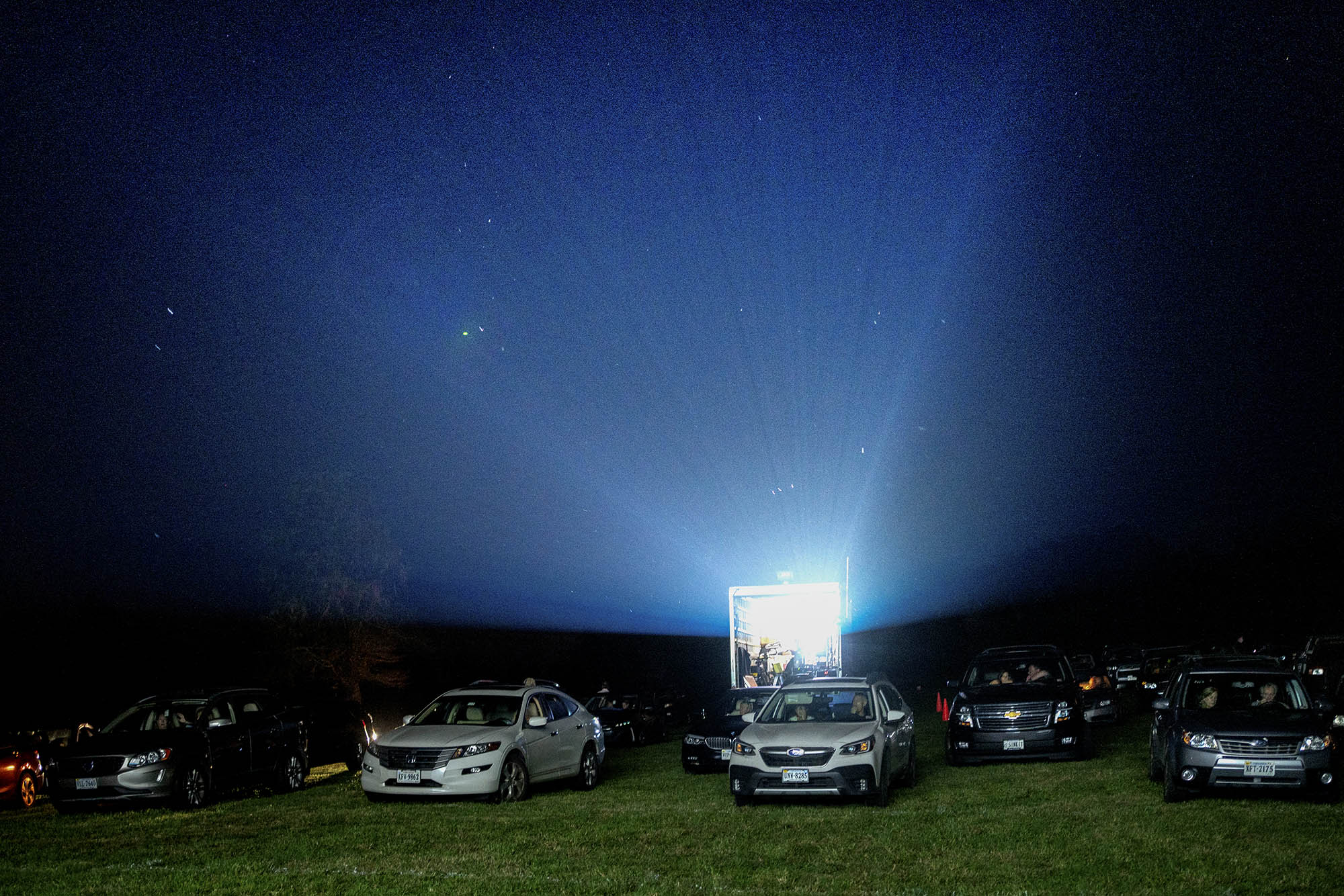 Film Festival Highlights: Martha Plimpton, "Dopesick" and Wes Anderson's Latest Films
[ad_1]
The Virginia Film Festival returns in person from October 27-31 with a vibrant and diverse program of over 85 films, including 60 feature films, and an exceptional lineup of special guests and talks. The festival, in its 34th year, will feature theatrical performances as well as the revival of last year's popular drive-in series at the picturesque Morven Farm in eastern Albemarle County.
The Virginia Film Festival is a program of the University of Virginia and the offices of Provost and Vice Provost for the Arts.
Once again this year, the festival will feature an array of guests, including a tribute to award-winning actress Martha Plimpton, who will also discuss her latest film, "Mass"; Tony-nominated playwright and screenwriter Jeremy O. Harris; and Danny Strong, writer and executive producer of the new Hulu limited series "Dopesick".
"We are delighted to announce this program and to welcome audiences again this year both to the theaters and to our superb movie theater, Morven Farm in eastern Albemarle County," said the director. of the festival Jody Kielbasa, vice-provost of the arts of the AVU. "There is something really special about the environment of a film festival, and about our festival in particular, that goes beyond the films we show. It's about the community that is created through sharing and celebrating this remarkable art form, and the chance to come together and experience such a diversity of films on a wide variety of topics that span the gamut. of our emotions and experiences in today's world.
Masks will be required for all festival events held in indoor locations, regardless of vaccination status. In accordance with Paramount Theater policy, film festival events will require proof of vaccination or proof of a negative PCR test within 72 hours of the event, as well as photo identification.
The full VAFF 2021 program will be posted online on Thursday morning. Tickets for all events will go on sale Tuesday at noon at virginiafilmfestival.org.
Here are some highlights of the program:
Long-awaited films and guests
The festival's opening film, October 27, is Wes Anderson's latest. "The French Dispatch" is a love letter to journalists that brings to life a collection of stories from the latest issue of an American magazine published in l'Ennui-sur-Blasé, a fictional novel of 20e-French city of the century. The film, which received a standing ovation nine minutes after its recent Cannes premiere, features a star cast including Benicio del Toro, Adrien Brody, Tilda Swinton, Léa Seydoux, Frances McDormand, Timothée Chalamet, Lyna Khoudri, Jeffrey Wright , Mathieu Amalric, Stephen Park, Bill Murray and Owen Wilson.
Other highly anticipated films include "Spencer," a reimagining of the events that prompted Princess Diana (Kristen Stewart) to end her marriage to Prince Charles (Jack Farthing) and leave the British Royal Family; "Parallel mothers", the latest by Pedro Almodóvar, with Penélope Cruz and Milena Smit; and "The Power of the Dog", a powerful exploration of masculinity and love set in 1925 in the American West, starring Benedict Cumberbatch, Jesse Plemons and Kirsten Dunst, and directed by Jane Campion, who won the Lion d award for Best Director at the 78th Venice Film Festival.
Award-winning actress Martha Plimpton will come to the festival for a tribute event showcasing her remarkable career, from Broadway to film and television, and for a screening of her latest film, "Mass," which follows a private conversation between two sets. of parents as they try to move forward, years after an indescribable tragedy has torn their lives apart.
The festival will present the 2021 American Perspectives Award for Outstanding Achievement in Cinema to writer and actor Jeremy O. Harris. He is an award-winning playwright and actor best known for "Slave Play," which broke the record for most Tony Award nominations for a non-musical play in 2020. On his first foray into screenwriting, Harris co-wrote the 2021 A24 film "Zola" with director Janicza Bravo.
Another guest, Danny Strong, is the writer and executive producer of the new Hulu limited series "Dopesick". Beginning his career as an actor in many classic movies and TV shows, Strong moved on to screenwriting and production, with his scripts "Recount" (2007) and "Game Change" (2008), all of which are both became award-winning HBO movies. The festival will feature a screening of an episode of Strong's "Dopesick," also produced by Michael Keaton and filmed in Virginia. "Dopesick" examines how one company sparked the worst drug epidemic in American history.
Virginie Connections
Once again this year, the festival is partnering with Virginia Public Media to present films that offer unique perspectives on issues important to Virginia and Virginians. This year's films, both supported by the AVU's Division for Diversity, Equity and Inclusion and other sponsors, are:
"Mending Walls": Artist Hamilton Glass challenges 30 artists from different cultural backgrounds to collaborate on 16 murals in Richmond on race, status and experiences. The film shows how artists got to know each other through difficult conversations, how working together ultimately opened their eyes and hearts to the differences between us all, and how these murals became a symbol of hope.
"How the Monuments Came Down": In the summer of 2020, demonstrators took to the streets to protest systemic racism following the murder of George Floyd. "How the Monuments Came Down" reveals the historical roots of white supremacy and black resistance in Richmond since the end of the Civil War. Through personal stories of descendants and history makers, the film uncovers how Confederate monuments shaped the landscape of Richmond and why protesters demanded they come down. The screening will be followed by a panel discussion, moderated by Angie Miles and featuring directors Hannah Ayers and Lance Warren, as well as Joe Rogers, civic activist and education program manager at the American Civil War Museum in Richmond.
Some of the festival's events feature AVU students, faculty, and departments, often behind the scenes. The festival's "Indigeneity in Mexico" series is programmed by Federico Cuatlacuatl, an indigenous artist born in Choula, Puebla, Mexico and assistant studio art professor at AVU. Samhita Sunya, Assistant Professor of Cinema in the Department of Middle Eastern and South Asian Languages ​​and Cultures at AVU, has programmed a series on the Middle East and South Asia with "Dachra", the first Tunisian horror film, which follows three young journalism students who venture into a village to solve a macabre criminal case that has turned cold.
Drive-Ins in Morven
After its wildly popular debut in 2020, the festival's Drive-In film series returns to quaint Morven Farmhouse in eastern Albemarle County with a lineup of new feature films and a Halloween-themed classic. . This year's drive-in features will include "The French Dispatch"; a special Halloween night celebration of the cult classic "The Addams Family"; and more.
For more information on what to expect at the drive-in, what safety precautions will be in place, and other frequently asked questions, visit v irginiafilmfestival.org/drive-movies-faq.
[ad_2]