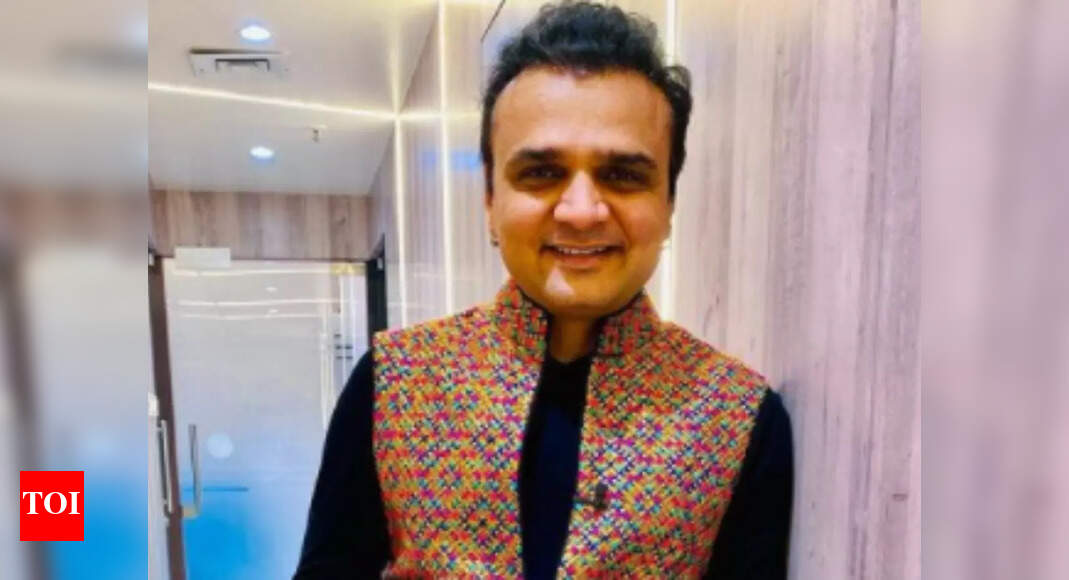 Parthiv Gohil on his new musical song 'Reflections of Kutch' | Gujarati movie news
[ad_1]
Parthiv Gohil, a popular Gujarati singer, has created a new song title "Reflection Of Kutch", which portrays the vibrant and colorful reflection of the prismatic white Kutch. Interestingly, Parthiv alongside his team created a song which is shot in the White Desert of Kutch where our Gujarati artists lent their beautiful voices and performed gracefully.
Speaking to ETImes, Parthiv shares the idea behind making this creative project, "The pandemic was a reason for a
a strong disengagement from the ongoing work for the artist community, so I decided to bring up something that would help create a fundraiser with a cause. I had this idea in my head to create a musical event or a trip with our artists and slowly things started to work out and we had a group of renowned artists ready to join us in our little beginning and in no time we were. have grown into a huge 200-member team representing 'Kutch Reflections'. Our musical journey turned into a song performed by Mahashweta Burma that simply blew him away with incredible visuals and a color palette full of wit and life. "
Further, Parthiv adds: "Kutch is a place that has always fascinated me, the white rann, the city of tents, the vibes and the beauty of Kutchh himself celebrating life and to our benefit very recently, prizes of movies were held there. We had a 20 day program which we completed in just 3 days and it was remarkable in itself, every member of the team worked enthusiastically without complaint. our artists performed and took different takes and their hard work lit our song with sparks and joy. "

Parthiv is overwhelmed by the reaction from the fans, "We had an intention before making this song and it was about raising money for our community and we were successful in raising funds and the icing on the cake was that people were coming out. from the theater smiling, there was a different smile on the audience's face and everyone took something from our song, in the form of visuals, colors, moods. Those reactions were worth our hard work. and we wish more people would watch the song and celebrate our tradition. "
The vibrant song of the film features stars namely Alap Desai, Bhoomi Trivedi, Chirag Vohra, Geeta Rabari, Hanif Aslam, Ishani Dave, Jahnvi Shrimakar, Jignesh Barot, musicians from Kala Varso, Manasi Parekh Gohil, Nandy Sisters, Osman Mir, Parthiv Gohil, Sanjay Goradia, and the Siddi group, etc. Moreover, actor Pratik Gandhi beautifully linked and correlated all the musical pieces through his lyrics.

[ad_2]