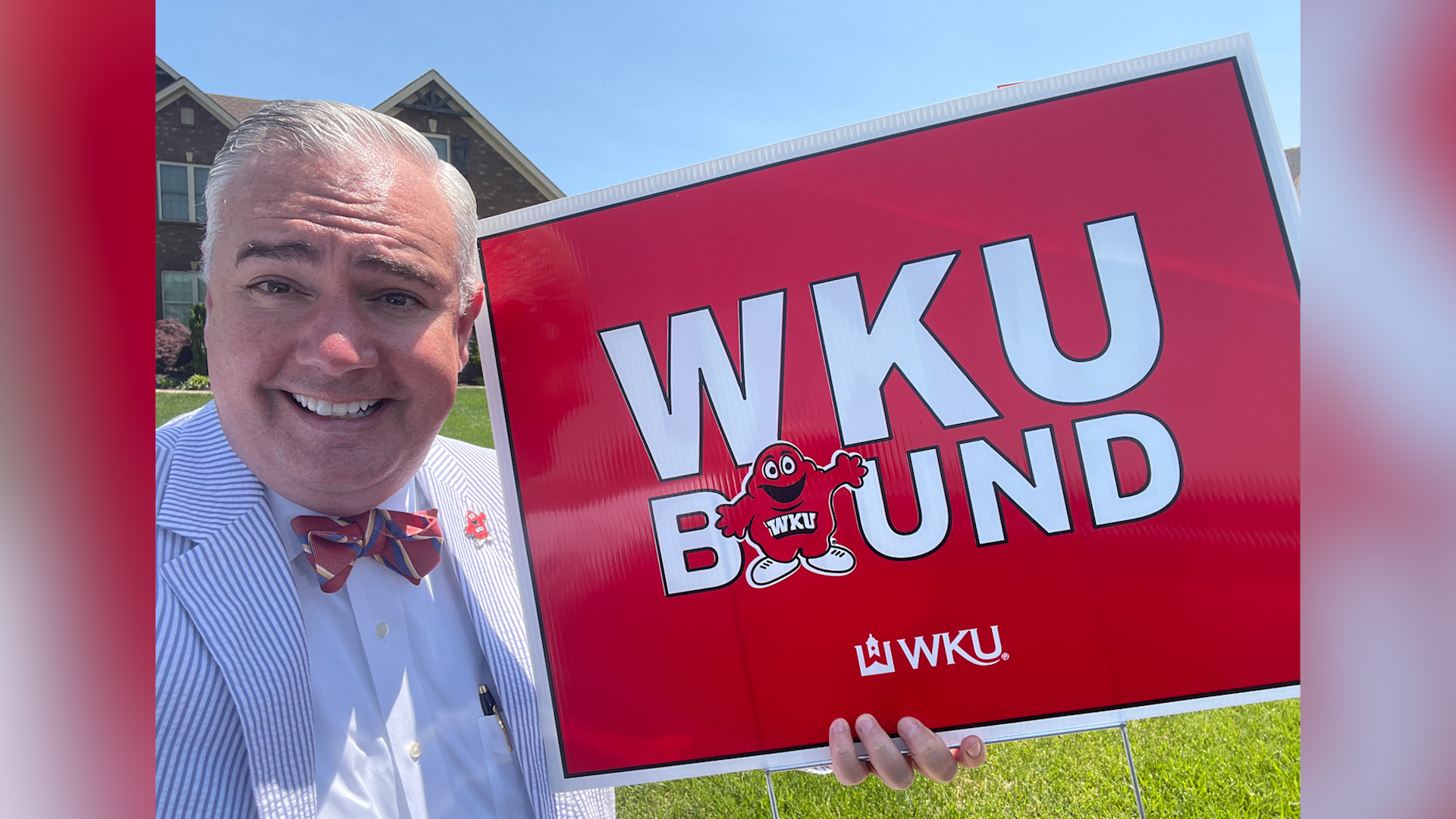 WKU Class of 2026 surprised by traffic signs – Reuters
BOWLING GREEN, Ky.-More than 1,000 future Hilltoppers from Kentucky to Tennessee came home from school for a surprise in their front yard.
"Nobody told me I was going to get a sign today," said WKU Class of 2026 student Chapel Bryant.
Western Kentucky University staff dropped 'Bound WKU' signs to students in the Class of 2026! Many of them are graduating from high school this week.
"I am very excited to go to university. The next four years of my life are set and I think I'm going to have a great time," Bryant said.
News 40 was able to board and drive with staff to the students' homes.
They launched the initiative during the pandemic to celebrate while social distancing.
"Whenever we weren't really able to celebrate the successes of incoming freshmen that year of the pandemic, whenever it started, then we decided to do them on a grander scale" said Owen Posey, WKU Campus Tours and Events Coordinator.
They had such a great response that they even extended it to delivering signs hundreds of miles away…by renting cars to deliver in Eastern Kentucky.
"While we can just deliver a sign to them, if there's something they need from one of our departments, we'll do everything we can to make sure they have it," Posey said.
It means much more than a sign…it is a symbol of the future and what is to come.
"I have my sign where I graduate and then I have my sign where I'm going to spend the next four years or even longer there. It shows how I'm moving forward and in a new direction," Bryant said.
And some children even received a visit from the president of the WKU, Caboni himself!